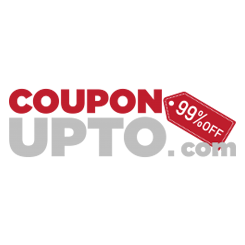 The COVID-19 virus has affected millions worldwide. People are worried, not only because of their health but also their finances. They are caught off-guard, and they are losing their jobs or shutting down their businesses.
Three ways to save
Reevaluating their budget is the topmost priority of people right now. Listing your monthly expenses and removing unnecessary items is the best thing to do. Here are some ways to guide you through your reevaluation.
Negotiate your bills
Even if people don't have any means of earning money, it doesn't mean they stopped incurring bills. Companies, like mobile providers and lenders, are pitching in during this economic crisis. They are offering different ways to ease the tension from their customers.
Loan providers like mortgage lenders offer a relief program where people can defer payments or even delay a foreclosure. However, do not forget to read the terms and conditions not to get caught on problems in the future.
You don't need a plan with a massive amount of data now that you're staying at home. You can negotiate with your provider to find a cheaper alternative to your plan or try to switch a budget provider like Cricket or Visible.
Another tip is, instead of sending them an email, try to do it over the phone. This way, you can freely express your thoughts and talk to them personally. By cutting off or delaying some payments, you can add the excess money to your budget and allocate them to food or other necessities.
Cut off unnecessary subscriptions
You can cross out on your budget list subscriptions like Netflix, Spotify, or Hulu. But this tip is not implying that you need to remove them all, you need to focus on only one. For example, you're subscribing to Netflix, Amazon Prime, and Hulu, you can remove the other two and stick to only one video-streaming platform. You can resubscribe to them when the pandemic is over.
Cut costs on food
There is an increasing number of people who are staying at home, either laid off or furloughed or working remotely. Anxiety and stress are evident. People are very frantic about what's happening around them and most of their monthly expenses are from food.
Some people are stress-eating to cope up with the situation, which is not a healthy thing to do, both physically and financially. Here are some ways to cut costs on your food expenses.
No more take-out or deliveries
Some restaurants and diners are still open during this crisis. Although it is a good thing to support them by buying there your meals, cooking your food can cost less. You're spending more because of the delivery fee or the fuel expended driving to the restaurant.
The extra money you can save from avoiding take-outs or deliveries can pay for your bills or your food in the following days.
There are still other ways to support local businesses. Buying fresh produce, especially vegetables from them can save you some cash. Vegetables, which are rich in vitamins and minerals, help you to boost your immune system. In this way, you'll be able to save and be healthy at the same time.
Pick vegetables that will last longer like potatoes, cabbage, carrots, or those that are in the frozen section.
Another great way to save is to put your green thumbs on and grow your food. You can buy other essentials with the money you were going to spend on vegetables. Lettuce, spinach, peas, and tomatoes are the best plants to grow.
You can also try some new recipes using the vegetables you grew to spice up your meals.
Some stores stopped accepting printed coupons even though there are still coupon inserts in newspapers. People are trying to avoid too much contact. Digital coupons are the safest bet for today's contactless shopping.
Most grocery stores offer these kinds of coupons, but you need to enter a phone number or a loyalty program for you to use them. Some websites offer digital coupons. You can also visit CPL to get great deals on your essentials at home.
Conclusion
Some thought that they could rely on their savings or emergency fund. However, only four in ten people have $400 for an emergency fund, and it'll not last long. We should need to think ways, just like the ones mentioned earlier, to cut our expenses and survive during this pandemic.