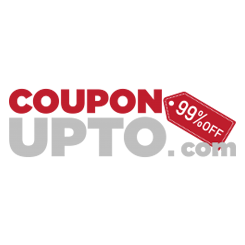 Coupon marketing has been around for ages with companies both big and small using it quite effectively to attract both existing and new customers. Indeed, coupons can work quite well for boosting your sales and maybe even improving brand awareness. However, this can only happen when you have a great coupon ready to use. Hence, here are ten ways how to write an effective selling coupon.
1.Prepare with Care
First and foremost, you need to prepare with care – or, in other words, you need to get ready by collecting all the information you will need for your coupon. This includes anything about the brand or the products to sales and marketing campaigns.
Most of the time, coupons will need to have a certain goal to accomplish by using a particular technique. For example, if the coupon is related to a holiday sale, the goal will probably be to boost sales with the help of attracting more customers who will use the coupon during the sale to purchase the relevant products.
2.Focus on Uniqueness
Focusing on uniqueness is something many coupon creators and business owners forget about when making their coupons, but it is essential for the success of the said coupons. Almost every business uses coupons these days, so it's important to have something unique to offer so that your coupon stands out and potential buyers actually use it.
For example, you might have a holiday sale with 15% off for all your products, but if the person with your coupon purchases a particular combination of products, they could get 20% off instead.
3.Work Out the Title
Now that you are all set and ready to start, you need to work out the title of your coupon. You can hire someone to write an essay for you about the importance of titles, but it's pretty obvious that a title could make or break your coupon marketing campaign.
If the coupon is related to a sale, make sure to include that in the title. If it is simply a special one-of-a-time offer, use that in the title. In other words, get to the core idea of what your coupon is about.
4.Craft A Great Description
Another important aspect of your coupon is the description of your offer. This will be located under the title and will need to further explain what you mean by your specific offer with a more detailed explanation of the sale, discount, etc.
Most of the time, you don't need to make your description lengthy. In fact, it's better to make it short and simple as coupons aren't meant to have many words on them – their main strength is their design and the offer in the center of it all.
5.Add A Disclaimer
One thing many coupon designers and marketers forget about is the disclaimer. Though it may seem trivial, it is actually very important to avoid misleading your potential customers about what you are offering.
For example, the coupon might only be applicable to some of your products while the customer will assume it is applicable to all of them. A good disclaimer will note such details explaining to them before the customer actually chooses many products, gets to the checkout, and realizes that they have to leave half of the things they took just because the coupon doesn't apply to them.
6.Include an Expiration Date
An expiration date is an essential element of any coupon as it informs the potential customers during what period of time they can use the coupon. Usually, you will only include the end date, but you can also include the start date if you want to.
Don't make this timeframe too big as people tend to forget about coupons – but don't make it too small either as not many customers will have time to use the coupons. Create urgency with a timeframe that is just right for your particular offer.
7.Proofread and Edit
Once your coupon is ready, you still need to proofread and edit it. Spelling or grammar mistakes can taint your brand's reputation if they are discovered on the coupons. Even most of the best dissertation writers will note just how important proofreading and editing is saying something along the lines of, "Mistakes happen, but it's best to avoid them as much as possible by doing your best and sometimes even going the extra mile to do more."
8.Test Out the Coupons
Testing out your coupons is definitely not a mandatory step, but it can give you a competitive edge by preparing you better for what you can expect from your coupon marketing campaign. Even bringing in a small group of people to review your coupons can help you understand what is expected from your coupons by your own audience which will, in turn, allows you to improve the coupons as necessary.
9 Update and Adapt
Speaking of improvements, after the testing process, you can update and adapt your coupons to the feedback given by the test groups. If there are too many bright colors, remove them and replace them with others or tone them down a bit. If the problem is with the offer itself, come up with something better with your marketing and sales team.
10.Experiment with New Formats
Last but not least, even once you work out what kind of coupons work for your brand, you still need to remember to experiment with new formats from time to time. There is always a chance that you could improve your coupon marketing campaigns which is why you need to keep looking for ways you can make your coupons better. This will, of course, help you grow and develop your business by boosting your sales and improving brand awareness.
Final Thoughts
To sum up, writing an effective selling coupon is easy once you figure out the basics and keep experimenting even once you have worked out your formula. Use the tips in this article to start writing more effective coupons for your marketing campaigns.