About Urban Worm Company
---
The Urban Worm Company is a small business focused on the promotion of vermicomposting through its blog and online store, featuring the Urban Worm Bag
The Urban Worm Company sells worm castings and a new worm bin in 2017 named the Urban Worm Bag, a fabric worm bin suspended from a lightweight iron frame designed to promote aerobic conditions and allow for ease of harvesting.
Outstanding features at Urban Worm Company
---
Lifetime Warranty
Durable Construction
US Veteran Owned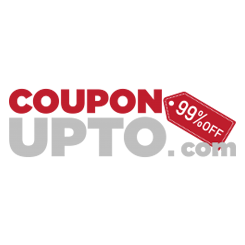 Customer Centered
Highly-rated on Amazon
How to get active Urban Worm Company promo code and have the products at the best price
---
UrbanWormCompany.com
SIT BACK and WAIT FOR DELIVERY
couponupto.com
People are also interested in
---
People Also ask
---
How Long Until I Can Begin Harvesting Worm Castings?
If you start from scratch, it should be about 4-6 months before you should expect to harvest worm castings from the bottom of your worm bag. You can reduce this time (and better ensure a happy home for your worms) if you start with an existing amount of vermicompost as a starter material.
What If My Urban Worm Bag Has A Foul Smell?
A properly maintained worm bin should not smell bad. More than likely, the bin is over fed, too wet, or both. Because the Urban Worm Bag has such good airflow, it is likely your bin has been overfed and the food is decomposing faster than the worms can consume it. Remove any excess food, add bedding, and monitor conditions.
How Many Worms Should I Purchase for My Urban Worm Bag?
At full capacity under optimal conditions, the Urban Worm Bag could conceivable hold 8 lbs of worms. But we recommend no more than a 1-2 lbs of worms to start with. The worms will multiply quickly and the population will eventually grow to the capacity that your conditions allow.
Your Bag has been overfed or overwatered. A properly-maintained Urban Worm Bag, or any worm bin for that matter, should not be draining an excess of water, also known as leachate.
How Can I Use My Worm Castings?
This is up to you! But most people prefer to use worm castings and a soil amendment at a 10% substitution rate or apply it directly to the base of their plants as a top dressing. Note: This will not burn the plants.
You can also brew worm tea by mixing water and a compost tea bag of worm castings at roughly a 1% concentration and apply as a soil drench or a foliage spray using a handheld low-pressure sprayer. This is an incredibly economical way to use worm castings.
More about Urban Worm Company
---