About Aroma Outfitters
WHO ARE THEY?
Aroma Outfitters is a small business founded in 2015 and dedicated to equipping you for your health and wellness journey. They provide products that make using essential oils easy to use. They help you stay the course in your health and wellness journey with essential oils!
A family owned business, Aroma Outfitters is the result of years of experience with essential oils and the passionate desire to share this journey with others. Spearheaded by Charity, an essential oil enthusiast and busy mom, Aroma Outfitters offers a variety of high-quality, hand-picked essential oil accessories including gorgeous wooden storage boxes, diffusers, and more. Aroma Outfitters is also in the "business" of sharing information, recipes, and insights about essential oils with members of the VIP newsletter and readers of the blog.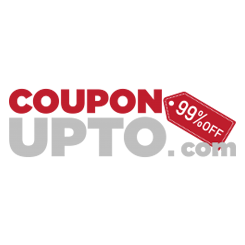 CUSTOMER REVIEWS
My ultrasonic diffuser
It is lovely and works great by Roberta W.
Love Aroma Outfitters Galaxy diffuser
Love the Galaxi diffuser. Have given as gifts and everyone makes positive comments about it.
Customer service is outstanding.
You won't be disappointed. by Carole S.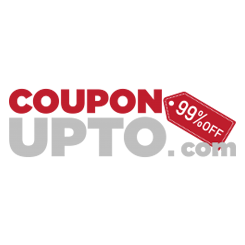 Beautiful piece of art
Easy to use and an amazing piece of art. Love filling my home with essential oils that purify the air.
My friends have seen mine and purchased. Just ordered the newest 500ml diffuser and look forward to it's beauty.
Thanks for great Customer Service by Carole S.
Love Diffuser & Great Response
Received the diffuser and love it. Unfortunately the lights quit working after about two months. I contacted Aroma Outfitters and they immediately shipped a new diffuser and it works great. Can't say enough about the great customer service! by NC
Love it
The wooden essential oil box is fantastic!!! It's sturdy and works perfectly to put my oils in. I have already filled it up pretty much so I will definitely have to get another soon. I love all the products I have bought from them!! The refill containers, the key to help pop the rolling balls off is the best and makes it so easy and less messy. by Caroline B.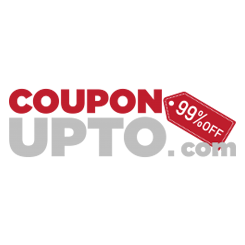 Excellent product with outstanding customer service!
I ordered the 35 bottle essential oil box(sealed) and the 30 bottle travel case. They are both great, high-quality, durable cases.
I highly recommend this company and will definitely be doing more shopping!
I am accumulating so many oils, I will probably be needing a bigger storage box! by kim
Another Great Product!
Another beautiful and well-crafted box! I absolutely love it - especially since it holds the 30 ml bottles. I recently purchased one for my younger Granddaughter who also loves to use/diffuse oils.
I have posted reviews on Amazon where I purchased Aroma Outfitters products, but finally realized I could purchase directly from them on their website and also post reviews here as well.
Thank You, Aroma Outfitters for great products! by Sheryl
Perfect fit!
This sweet little case is perfectly designed for holding the rollers. It's easy to hold, the zipper is substantial, and the color makes it easy to find in a bag full of stuff. I learned the hard way that black items inside my purse become invisible! It also has a finish that will be easy to keep clean.
I'm glad I didn't get the larger case - the case is quite heavy when filled with 10 rollers. by Cherylie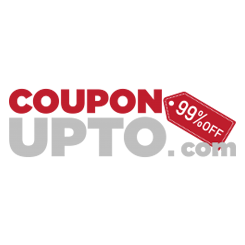 Durable & Easy to Use
I wanted to store a bunch of rollers and be able to throw them in my bag without fear of loosing them, having them break open or just get forgotten about :) This case zips up easily, has room for 10 rollers and makes it easy to see which ones I have available. by Rebecca M.
small hard zipper case for oils in purse
I used it for almost a year but had to move up to something with more room. It is sturdy and of good quality. I recommend this size for a beginner or someone that does not need to carry much. by Jody R.
Things you would love at Aroma Outfitters
---
100% FREE SHIPPING ON ALL USA ORDERS
A VARIETY OF HIGH-QUALITY, HAND-PICKED ESSENTIAL OIL ACCESSORIES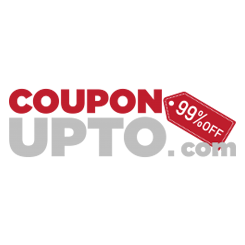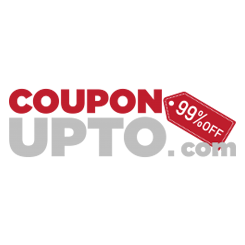 INFLUENCER PROGRAM
Get Free Product Samples from Aroma Outfitters
Help Others Use Oils
Gain Exposure
Be a Part of a Growing Community
How to get active Aroma Outfitters promo code and have the products at the best price
---
"Couponing doesn't make you cheap, it makes you smart". Before checking out any item online, make sure that you go to coupon providers like a blog, social media network, coupons websites, and through their affiliate channels.
All you have to do to be able to use the coupons for discounts from Aroma Outfitters is to simply go on our website couponupto.com and follow these four simple steps:
SIT BACK and WAIT FOR DELIVERY
Why use discounts, deal, and coupon code from our Website couponupto.com
If you are on a budget but still want to buy your favorite products or the products that you like is so expensive that you find it hard to afford. Then couponupto.com is the right choice.
Our website works with thousands of stores from all around the world, we provide coupons, discount codes up to 99%. It is very likely that you will be able to find your favorite goods here; ranging from food, furniture, medical supply, etc.
All you have to do is search for the name of the store you want to get Coupons, the website will list out all of the available coupons for you. A small fact about couponupto.com is that we always put the latest with the highest coupon code on the top of the site. Therefore, our website is very friendly and efficient to use.
People also ask
WHAT ARE THE DIMENSIONS OF YOUR ESSENTIAL OIL BOXES?
We have multiple size boxes and have listed the dimensions of each size box below:
35 Bottle Essential Oil Box
10.50" (Length) x 7.50 (Width) x 4.00" (Height)
68 Bottle Essential Oil Box
13.25″ (Length) x 10.75″ (Width) x 3.25″ (Height)
87 Bottle Essential Oil Box
14.17″ (Length) x 12.00″ (Width) x 3.2″ (Height)
2 Layer Essential Oil Box
11.75" (Length) x 11.75" (Width) x 8" (Height)
IS INTERNATIONAL SHIPPING UNAVAILABLE?
We do offer international shipping through our Ebay store utilizing the global shipping program. You can find us on Ebay here: https://ebay.to/2rgC7YB
WHAT ARE YOUR DELIVERY METHODS?
We normally ship USPS - however we may use UPS from time to time as well depending on order size.
Standard shipping is 7-10 business days
Expedited shipping is 3-5 business days
ARE YOUR ROLLER BOTTLE CASES WATERPROOF?
Our roller bottle cases are water resistant. If they have water spilled on them, the water will bead up on the outside and can be easily wiped off.
WHAT IS YOUR RETURN POLICY?
If you need to return a product, please contact our customer support. If you purchased one of our product via Amazon, Ebay or Etsy, please utilize the return options available within those websites.
We do offer returns up to 30 days after purchase and issue a refund once we receive the returned item.
People are also interested in
---
More about Aroma Outfitters
---