Halloween is a unique festival that is often remembered by people with scary and spooky costumes. So what day does Halloween take place? Why are there horror gifts that appear to haunt the recipient?
1. What day is Halloween?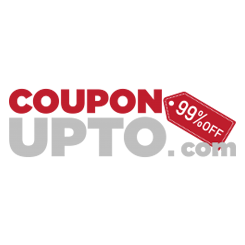 The word " Halloween " literally means the evening before All Hallows'Eve. Halloween is a typical holiday of Western countries, it is known for its spooky images, pumpkins, witches, etc. On this holiday, people will decorate their houses so creepy, spooky, and transformative. Dress up as characters like vampires, witches, skeletons, etc., then have fun and participate in many interesting activities. This festival makes us curious and extremely stimulating. Perhaps that is why Halloween is enthusiastically received by everyone and is no longer strange to the young generation around the world.
2. What day is Halloween?
Halloween is usually celebrated on October 31 every year. We know Halloween as a night filled with candy, junk food, pumpkins, ghosts, and death … In these days, people tend to give each other gifts. Halloween gifts are widely sold on e-commerce sites, especially, on this day, there are many discount codes and coupons given to attract customers, helping customers save money when shopping.
3. Origin of Halloween:
Halloween has its roots in an ancient Celtic holiday known as Samhain more than 1900 years ago in England, Ireland, and northern France. Samhain is the Celtic New Year's celebration, which takes place on October 31 in honor of the harvest, marking the end of summer and the transition to cold, dark winter - a time often associated with human death. The ancient Celts believed that on this day, the line between life and death was blurred, and ghosts from the afterlife could come to the world of the living to harass. So on October 31, the villagers put out the fire in the house to make the house cold as if no one lived. They then disguised themselves as ghosts and quietly walked around the neighbor's house menacingly to ward off body-seeking ghosts.
Samhain remained until Saint Patrick and other Christian missionaries arrived in the area. As people began to convert to Christianity, the holiday lost its popularity. However, instead of abolishing pagan practices like Samhain, the church instead changed this holiday to a Christian touch to bring paganism and Christianity together, helping local people easier to convert to the state religion. So, in the eighth century, Pope Gregory III moved All Martyrs' Day from May 13 to November 1 and made it All Saints' Day or All Saints' Day. All Hallows' Eve). All Saints' Day includes many Samhain activities, including bonfires, parades, and masquerades. Since then, the eve of All Hallows'Eve celebrated on October 31, is known today as Halloween.
Along with the migration movement to avoid the potato shortage of the Irish to America in the 1840s, Halloween was introduced to the US. Over time, Halloween has become a fun, exciting festival, especially for children around the world. Folk games are also popular and make everyone enjoy.
4. Scary Purpose gift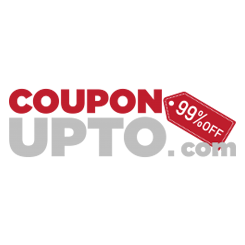 One of the most haunting gifts for everyone on Halloween is a grinning pumpkin.
According to Irish legend, there was once a guy nicknamed Jack "skimp". One day this guy Jack invited the devil out for a drink. But Jack did not want to pay for the wine, so he persuaded the demon to turn himself into money so that Jack could buy wine and drink for fun. When the devil heard the ear turned into a coin, Jack immediately picked it up and put it in his pocket, which contained a silver cross that prevented the demon from returning to its original form. But then Jack released the demon on the condition that the demon did not disturb Jack for 1 year, and if Jack died, the demon could not collect Jack's soul.
Until the next year, Jack tricked the devil again so that the devil climbed up a tall tree to pick fruit. While the demon was still struggling on the tree, Jack immediately carved a cross into the tree, so the devil was afraid to climb down until the demon promised not to disturb Jack for another 10 years, then Jack peeled off the bark from the tree. Carve the cross.
Not long after that, Jack died. Jack's ghost came knocking on heaven's door but God didn't let such a sly ass go to heaven. When he went to hell, he met the devil who was deceived when he was angry before, so Jack wanted to go to hell but he couldn't finish. However, keeping his promise not to capture Jack's spirit, the demon chased Jack away and only gave Jack an ember to detect in the dark. Jack put red burning coal into a round turnip with intestines to make a lamp and since then he has been wandering around the world. The Irish called it Jack of the Lantern, meaning Jack the Lantern, and later turned into Jack-O'Lantern.
Irish people cut the intestines of turnips or potatoes in the shape of a sly smiling human face and put them on windowsills or near doors to scare away ghosts like Jack from entering their homes. surname. When immigrants from Ireland and Great Britain came to the United States, they found that the pumpkin, or pumpkin or squash, a rich native product of the new land, was the most suitable material for them to gouge out Jack-O'Lantern's face.
Pumpkin, traditionally a symbol of the abundance of northern American crops, is grown in abundance in the United States. Every year, a few weeks before Halloween, farmers hold a contest to see who can grow the biggest pumpkin. The giant squash once broke the world record weighing more than 536kg, nearly 1 meter high, and nearly 4 and a half meters in circumference.
Today, with the familiar yellow pumpkin of Halloween, animals from tigers, leopards, bears to hippos, monkeys, parrots all show their very funny and lovely moments.
Most Halloween gifts are made in the direction of horror and horror, with the gouged pumpkin being an example. Therefore, these gifts often leave haunting feelings for the recipient. However, if you think more positively about the festival, these gifts will become extremely meaningful.
Conclusion
Halloween is an exciting and special holiday. The gifts of this day are a bit scary but they are very meaningful. Be happy to accept them as a blessing to help you dispel the bad luck in your daily life. You should also buy your loved ones meaningful gifts this Halloween, and don't forget to use discount codes and coupons when buying gifts to save costs.