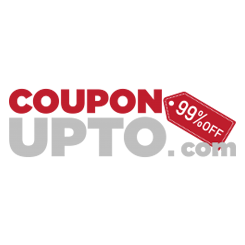 As a modern woman, in addition to knowledge, taking care of the right appearance will make women more confident and successful. Let's take a look at the top 7 indispensable beauty products that every girl should have, to be more beautiful, radiant, and attractive.
1. Concealer
Concealer is a great helper for those with imperfect skin. You probably don't use concealer every day of the week. However, you should still equip yourself with this product to use in necessary cases, need to make up quickly before going to an important event.
2. Lipstick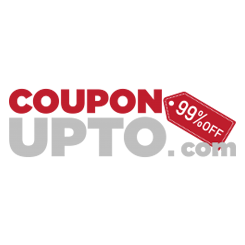 Lipstick is an indispensable cosmetic for women. Just apply a little lipstick, your face will become radiant and full of life immediately. You can choose many lipstick colors (orange, red, pink…) depending on your skin tone and makeup. Red lipstick will also make your face more vibrant. Before an important meeting or any time you want to be confident, choose a red lipstick
3. Sunscreen
Sun exposure is one of the leading causes of skin aging, tanning, and wrinkles. Applying sunscreen every day is essential. You should apply sunscreen to all exposed skin such as face, hands, feet, neck. To save time, you can choose a BB Cream - a product that combines foundation, primer, and sunscreen.
"If you don't use sunscreen, you better not care for your skin", which shows the importance of using sunscreen. This is a product that everyone must use from small to large. Applying sunscreen regularly is the single most powerful thing you can do to protect your skin from premature aging and scarier skin cancer. Choose one with an SPF over 30 for the best protection.
Sunscreen products are very popular and widely sold on websites, use discount codes, coupons to save more when buying. As a woman, be beautiful in a smart way.
4. Eye cream
From the time you are 20 years old, you should use eye cream regularly. Regular application of eye cream will reverse the signs of aging in the eyes such as wrinkles, crow's feet ... - the cause of your facial aging before your age and less vitality.
5. Mascara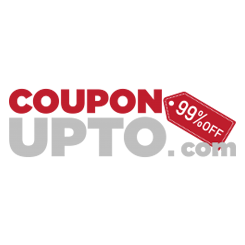 Every woman needs mascara in her bag. Sometimes you don't need to wear too much makeup, just a little mascara is enough to make your eyes sparkle and attractive.
A thick, long, and curled eyelashes are the dream of all girls. But not everyone has naturally beautiful lashes. So what to do to make your eyelashes more beautiful? Mascara is your savior. Mascara will help the eyes look more soulful and attractive.
Your job is to learn carefully to choose the type, color, and form of mascara to suit your eyes. For girls with short and thin eyelashes, you should choose a mascara with mineral formula, containing artificial eyelashes, nourishing eyelashes and helping eyelashes grow faster. As for girls with short and thick eyelashes, you should choose a Volume mascara that contains lithium cellulose fibers to help lengthen natural eyelashes.
6. Makeup remover
Many of you still default, only when you wear makeup to remove makeup. This view is not correct! You know, every day the face skin is exposed to so many agents from dirt, toxic smoke to free radicals that are invisible to the naked eye, harmful elements in the sun. That's not to mention the layer of sunscreen, face cream that increases the ability to absorb the above agents into the skin's surface, causing clogged pores that the only cleanser can't remove. Therefore, daily makeup removal is extremely necessary. This is the first basic cleansing step you should do in the evening before washing your face.
Currently, makeup removers come in many forms from water, oil, milk, to wax. Depending on your needs and skin type, you can choose the right product for you. Recommended products: Bioderma Crealine H2O makeup remover, Shu Uemura cleansing oil, Zero makeup remover wax,...
7. Moisturizer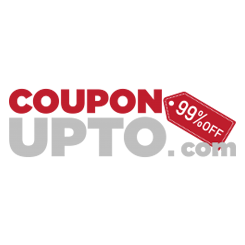 When it comes to moisturizer, some people will think that moisturizer is only suitable for winter and should not be used by people with oily skin. However, moisturizing needs to be done every day, and oily skin should also choose the right moisturizer (sometimes your skin is oily but lacks water. provide enough water to the skin, helping to prevent dryness. Besides, some creams also work to protect the skin from harmful environmental factors.
+ Dry skin: With this skin type, you should choose a moisturizer with oil and maximum water supply for the skin because this is the type of skin that lacks the necessary amount of oil on the surface. Oil-based products will prolong the time the moisturizer stays on the skin.
+ Oily, combination skin: Oily skin needs even more moisturizing because this skin is just too oily, not too watery, so it's easy to dull and still shiny. You should choose moisturizing solutions, gel creams that absorb quickly, not greasy. You use toners, moisturizers listed as oil-free, non-comedogenic.
Sensitive skin: This skin should use moisturizers that claim to be all-natural, and stay away from creams with ingredients like alpha-hydroxy acid, glycolic acid, retinoic acid, and salicylic acid. With any product, you should test a little on the back of your hand to see if there is any skin irritation.
+ Acne-prone skin: Choose creams containing alpha hydroxyl acid, retinol, salicylic acid... You should also only apply a sufficient amount to avoid clogging pores.
Conclusion
We have just taken a look at the top 7 basic beauty products that are indispensable in every girl's makeup bag. Hope this article will help you, women have more information about cosmetics to take good care of themselves.
See more:
Best Makeup Trends for Winter 2021