2020 has panned out differently to how any of us would have expected back at the beginning of the year. But, if you know where to look, there's plenty of joy and entertainment to be found online. Whether you're looking for great deals, freebies or discounts, there's something out there on the web for everyone. Find out which online promotions, bonuses and offers you can take advantage of right now.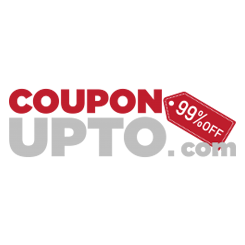 Morrisons: Up to 50% off Toys
Christmas is just around the corner and can be an expensive time of the year for everyone. Whether you're buying for friends and family or have small children at home expecting big things from Father Christmas, the receipts soon start adding up. Fortunately, national retailer Morrisons is taking the burden off parents by slashing the price on many of their toys.
The deal runs until 25th November, exactly one month before Christmas, and is available to customers either in-store or online. Find out which of Morrison's deals you can take advantage of.
888 Casino: No Deposit Bonus
In previous years, online gambling has grown in popularity at a rapid rate, with millions of players enjoying online blackjack, poker and roulette across the world. If you're just now looking to get into online gambling for the first time to try something new and engaging, 888 Casino have a fantastic set of deals for new playing customers.
There are no hidden cachets and you won't be caught out by the small print. As soon as you register, you'll straight away be able to spend your bonus on all of 888's online slots and table games. If you sign up today, you can immediately start playing with the free £88 no deposit bonus.
ASOS: 60% off Sale
ASOS have got some great new winter styles in to keep you looking your best over the cold, dark months ahead.
The nights are starting to draw in and there's certainly a chill in the air. If you're looking to replace your favourite winter coat or rebuild your stock of cosy winter jumpers, online clothing retailer ASOS has you covered. There is currently up to 60% off on selected brands, with regular sales throughout the year
ASOS is also offering free next day delivery for the remainder of the year and have a generous returns policy which is handy if you like to see how your clothes look and feel when they arrive.
Audible: Half Price Audiobooks
Over the past few years, Amazon's audiobook platform Audible has grown in popularity at a phenomenal rate. But that hasn't stopped the company's efforts to reach out to new customers. Currently, the service offering you a half-price subscription to new users for your first three months after signing up.
Pay only £3.99 a month for the first three months of your subscription and get access to nine audiobooks (three a month). Audible has a great range of audiobooks on offer for subscribers, including the fascinating 'The Body' by Bill Bryson and the sensational new biography 'My Life in Red and White' by former Arsenal manager Arsene Wenger.
Call of Duty Cold War: Ultimate Edition for £67.97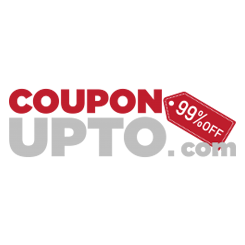 Call of Duty Modern Warfare has been the most popular game of the year, with over 60 million players downloading the free Battle Royale mode Warzone back in March 2020. Since then, excitement has been building about the next release in the series – Black Ops Cold War – which is due to drop in mid-November.
If you want to buy the Ultimate Edition with cross-platform compatibility and in-game Battle Pass skips, you'll have to spend £89.99 on the official website. If you're on Xbox or PC though you can get the Ultimate Edition for £67.97.
Thanks to exchange rates and generous promotions, you can get Xbox gift cards for cut-price discounts on CD Keys. You can get your cut-price gift cards and save over £20 on the Ultimate Edition of Call of Duty Black Ops Cold War.
The latest in the Call of Duty series looks like it could be an instant classic with fans, save yourself a bit of cash on the Ultimate Edition by following the guide above
Goldsmiths: Half Price Jewellery
Goldsmiths are one of the biggest jewellery stores in the UK and to encourage customers to shop with them, they're offering an incredibly appealing 50% off on selected products. If you're thinking of proposing to that special person in your life you can get the engagement ring of her dreams without blowing your savings.
Or, you could treat yourself to a designer watch, some of which have been discounted by thousands of pounds.