Halloween season is coming, bringing with it the fun and exciting things that you are waiting for, especially the costumes that bring a lot of great inspiration for you and your family, as well as friends. However, owning a beautiful and special outfit will cost you a lot of money because most costumes are very expensive. That's why today we will introduce to you The 6 Best Halloween clothes rental Companies In US
1. Abracadabra NYC
This is a company located in the heart of New York City. With a very striking appearance, you can easily recognize Abracadabra located right here at 21st Street between 5 and 6.
Abracadabra offers a wide range of services for all ages, sizes, colors, prices and preferences. They even offer a quick tailoring service so you can choose the outfit that suits you best. In addition to major holidays such as Halloween, Abracadabra also offers other special costumes on occasions such as birthdays, festivals, ...
A special thing at Abracadabra is that you can buy your own rental clothes here if you feel like it. Of course, you will get a coupon or discount on the price of that outfit.
The reason this place is called Abracadabra is that it has a magic shop with unique products, and especially if you can't come and buy and see in person at their store, you can search and buy or rent on their website.
2. New York Costumes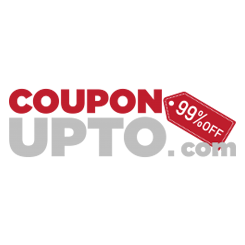 This is heaven for party lovers. - New York Costumes
This is the largest retail brand in New York, has 2 floors, and is very focused on apparel. New York Costumes has been around since 1981 and is located right in the East Village.
Review of the dresses here, They are very diverse including many types of items in designs, products, colors, and sizes. You can easily find your favorite mascots as well as Halloween costumes. With an extremely enthusiastic and friendly staff, they can help you find the products that are best for you. Along with that is an extremely good return policy if you feel unsatisfied with any of the products here.
In addition, they have a lot of options for those who love hair or makeup, especially in the field of horror ghosts. You can easily find the lighting fixtures as well as the decorations that provide for any party of the year. Overall This is a fairly large store and you can easily find your favorite costumes to stand out on Halloween.
You can also easily search and review products on their website. During Halloween, they also often offer promotions and discounts for customers.
3. Beyond Costumes
Beyond Costumes is located in Yonkers, which seems quite far from the center, but with a theater-like design, it still attracts a large number of customers to see and rent costumes.
The number of costumes and accessories you can find here is up to 20,000 and the reason is that they have been in operation since 40 years ago. They're really one of the big boys in the field and there's no reason why we shouldn't try to rent some great outfits here.
4. Frank Bee Costume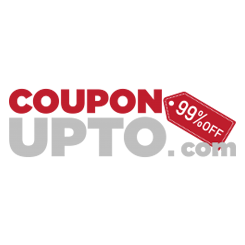 An equally important character on this list is the Frank Bee Costume. With its dominant red color, this store will give you a strong 1957 impression. Growing from a local store for people living in upstate New York, they offer clothes with a feeling of new inspiration through characters from popular movies and TV shows. Frank Bee Costume is very kid-friendly as they regularly organize events specifically for kids with lots of activities and eye-catching costumes, sure to attract your kids.
5. The Costume House
One of the costume rental companies that you can't miss if you're in Los Angeles is The Costume House.
They rent out anything to anyone, including movies, television, theatres, schools, events, birthdays, and more. Staff and people in need of Halloween costumes. The Costume House is one of the few costume shops open on Saturdays.
Available in a variety of sizes, The Costume House is where you can find the perfect costume for you. Tailoring also becomes easy and fast. In particular, The Costume House will give you practical tips to help you choose the version that best suits you. In addition, you can also buy pre-packaged clothing products, which are extremely fast and convenient.
6. Western Costume Company
This is a must-have company on this list because they're the oldest and largest costume rental shop here. The Western Costume Company is considered an icon that brings a lot of emotion and novelty in the market of costume costumes to movie and stage costumes. Hollywood is where you can find and rent Halloween costumes, and don't forget to visit The Western Costume Company.
You can choose to purchase delicate and detailed sewing products or you can purchase ready-made products. They always have a large stockpile for customers. This will be an extremely attractive and professional place for you. Don't forget to leave them information before coming, you will be able to receive surprise gifts.