Memorial Day is right around the corner. This national holiday has been celebrated since the 19th century.
It is an American holiday which is commemorated on the last Monday in May. It is traditionally marked by remembering all those who died while serving in the US military.
Memorial Day nowadays is known for its epic discount sales and marks the unofficial beginning of summer. The savings during these sales are phenomenal and it is a great time to invest in updating your electronics. This year is no exception.
The sales usually begin a week before the actual holiday, but some of the best deals around won't start until the weekend before.
This is the last big sale until Amazon Prime Day, which happens later in the year, so if you don't want to wait for the sweet deals on electronics, now is the best time to start planning on your electronic purchases.
Best Memorial Day Deals On Tablets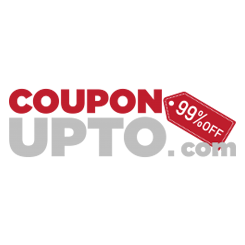 If you are looking for a new tablet, then these are some of the best deals happening during the sales:
1. New Apple iPad Air: $559 at Amazon
Discounts on iPads don't happen often so when they do you should take advantage of them, especially if it's a new model. This is the new 10.9-inch iPad Air with wi-fi and 64GB storage. You will save $40 if you purchase it now.
2. Microsoft Surface Pro: $599 at Best Buy
While not the most powerful Surface Pro 7, it might be worth the purchase with a savings of $360. It features a Core i3 processor, 4GB of memory, and 128GB SSD.
3. Samsung Galaxy Tab A: $109.99 at Amazon
Looking for a cheap tablet, then this 2019 Samsung tablet, with an 8-inch screen, wi-fi and 32GB storage will do the job nicely.
Top Memorial Day Laptop Deals
If you are in the market for a new laptop, the upcoming sales are a good place to purchase a new laptop. There is a good offer on the new MacBook Pro as well as a few other great deals on some other well-known brands.
1. Dell Inspiron 17: $919.98 at Amazon
If you are after a Windows laptop that packs a good punch, then this is what you are after. 17.3 -inch screen, 10th gen Core i7 processor, 16GB RAM and a 256GB SSD-this is a great deal. Not only that, it also has 2TB hard disk on top of that!
2. New MacBook Pro with M1 Chip: $1,199.99 at Amazon
Here is the 13-inch model with 8GB RAM and 256GB SSD. Marked off at just under $100 taken off the ticket price, get it while you can!
3. MSI Prestige 14EVO012 14-inch Laptop: $899.99 at Best Buy
This is another beautifully specced laptop and at $300 off, it's worth a definite consideration.
4. Acer Chromebook 315 Touch: $269 at Acer
This Chromebook boasts a 1080 IPS touch display, unlike other Chromebooks. Save $30 when you buy it now from Acer directly.
Best Headphone Deals Of Memorial Day 2021
If you love your music, then checking out the deals on headphones is for you this Memorial Day.
1. Air Pods w/charging case: $128 at Amazon
Amazon has the Apple AirPods with standard charging case on sale for $128.98, or $30 off and the best price you $39; ll find right now.
2. Air Pods w/Wireless Case: $149 at Amazon
You can get the AirPods with Wireless Charging Case for $149.98 at Amazon. They come with a Qi-compatible case that allows for wire-free charging.
3. Beats Solo3 Wireless On-Ear Headphones: $132.99 at Amazon
These headphones offer 40 hours of playback on a single charge and feature Apple's W1 chip for impressive sound quality. They are a steal at this price.
4. Sony Wireless Noise-Cancelling Over-Ear Headphones: $98 at Best Buy
If you need to focus, then these noise-cancelling headphones are your best bet and at less than half price, they are worth it.
Memorial Day Smartphone Deals
If you need a new smartphone, we found two buy one, get one free deal offered by Verizon. Both are equally good so check them out!
1. iPhone 12 Pro: buy one, get one free
Right now. If you buy a new iPhone 12 Pro with an unlimited plan, you get a second one for free. It's one of the best Memorial Day offers.
2. Galaxy s21: buy one, get one free
Don't worry if the iPhone 12 Pro deal wasn't your thing, Verizon is offering the same deal on a brand-new Samsung s21 with a purchase of their unlimited plan.
Memorial Day Savings on Smart Watches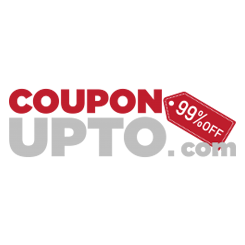 Finally, there are some absolute steals on smartwatches this Memorial Day. If you have been thinking of getting a smartwatch, there is no better time than this Memorial Day.
1. Fitbit Versa 3 Smartwatch: $178.95 at Amazon
Amazon also has this at the record -low prices this Memorial Day sale. The GPS included the smartwatch with 6 days of battery life and allows for up to 300+ songs.
2. Apple Watch Series 6 (40 mm, GPS): $369 at Amazon
Amazon has cut $30 off the price of this model of Apple smartwatch. It has a new blood oxygen monitoring system, ECG app, as well as elevation tracking.
3. Samsung Galaxy Watch Smartwatch: $189 at Best Buy
Samsung's 46 mm Series 5 smartwatch looks more like an actual watch and it pairs with both Android and iOS devices! Save $90.99 when you buy it!
These are just the tip of the iceberg when it comes to the huge savings you can get during the Memorial Day holiday sales.
There are numerous other deals on gaming accessories, patio furniture, even mattresses! There is literally something for everyone. These are some of the best electronic deals out there for 2021.
The Memorial Day sales week will provide you and your family with the best electronic deals.
More: Ashley Halsey is a professional writer at Essay Writing Services UK.