The short answer to this question is yes! As a handyman, you are carrying out all sorts of work that has the potential to go wrong, no matter how experienced and qualified you are. It makes good sense to be insured in case the worst happens. Not only this, but insurance is a prerequisite for working with some development companies and for getting your contractor's license.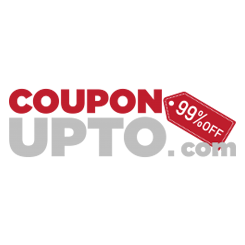 Protects you from liability claims
Getting a comprehensive handyman insurance policy means that you can be assured that you are covered for everything you need to be and that you're not paying to be covered for the things you don't. A good insurance policy will cover you for all of the most commonly claimed things by people taking legal action against their handyman. This includes things like medical bills, property damage, and injury.
Knowing that you are covered by an insurance policy that is designed for your profession means that you can be safe in the knowledge that if the worst happens, you will be able to continue working without putting yourself out of pocket. It also means that you can have the freedom to quote for big jobs and expand your business without the fear of potential legal action holding you back.
It can be the difference between getting a job and not
When reviewing quotes from contractors, larger employers like housing development companies will take a few different things into account like price, reputation, and availability. When you are pricing your work, you should take this into account to have the best possible chance of winning the job. You will need to make sure that your price is competitive, but not so much so that the job is not worth it for you!
You should consider the number of hours you think you will be working, your overheads, plus money to cover things like vacation days and sick days. You will need to do some market research and ensure that your price is competitive compared with other people working in your area.
However, many housing development companies will not take on contractors who do not have insurance. It is usually a condition of their own insurance policies that the people they hire are correctly insured. So, it is worth making sure you have the correct insurance as it may mean that you can get more lucrative work.
You will need it to obtain your license
If you obtain your contractor's license, you will find that you have an advantage over other contractors who are not licensed. Getting your license tells potential customers that you know what you are doing and can be trusted. Aside from this, many homeowner insurance policies stipulate that licensed tradesmen must carry out work, otherwise the policy becomes void.
The licensure requirements vary by state, but you will need to either prove your experience or pass an exam in general. You will need to have a valid business insurance policy, so it is worth getting one for this reason alone.
Image source: Simplybusiness.co.uk