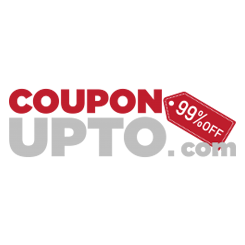 Do you wish to rent a car for your trip, tour or for usage in the new city, town or country you are travelling to? It is important to have good knowledge about the dynamics of car rentals, car rental companies and rules/regulations guiding the road transportation network.
There are many factors to consider when choosing a car rental ranging from the number of travellers to the type of car you wish to use; the most important of them all is choosing according to your budget. Having a good idea about these tips will help you save some money and avoid unnecessary charges while renting a car. Below is a rundown of few tips you need to know before you choose a car rental.
1. Consider the number of travellers
Very vital and important before your trip, tour or travel you need to consider the number of travellers, is it a family vacation, a school excursion, a religious program. The type of car chosen would be based on these factors. For a family vacation you intend going with your immediate nuclear family, a low-cost sedan would be okay. Depending on the number of people you could also consider an SUV or truck.
2. Consider the size of your luggage
For someone that intends to move from one location to another permanently or you wish to change from your rented apartment the size of your luggage is an important factor that will determine the type of car you hire. You would obviously need a truck or van or a bus to carry all your household items and luggage.
3. Do not rent at the airport
Always avoid making a car rental at the airport. Due to the high rate of taxes paid by car rental companies, renting cars at the airport is more on the high side. You could save that extra cash by going downtown or into the city to search and rent a car of your choice at a cheaper rate. Car Rental Dubai offers exclusive offers with discounts on all car rental deals.
4. Look for the Right Car Rental Company
Before you even decide to embark on a journey or road trip, sit at home and make use of the internet, search where you are going and find the best car rental company that suits your budget and needs. A careful assessment and survey of the rental market would give you a good number of choices ranging from companies, car brands etc. Carefully choose and make the right choice to suit your needs.
5. Always choose the best but most Affordable Cars
We all want to save money and get the cheapest but good quality buys product and services. Carefully choose the best and most affordable car from the rental company of your choice. Standard and cheap cars are always available and would be very ok for your travels, depending on your budget you make the right choice.
6. Consider the gas or fuel
Most rental car companies will offer you the option of a prepaid gas or fuel plan. These options are usually quite expensive as these companies tend to charge a lot on fuel. if you want to save more on your rental car always avoid this option and instead fill the gas or fuel by yourself as you will look for the nearest gas station that offers the cheapest gas fuel rates.
7. Always make Early Bookings
Booking a car from a rental company for 4-8 weeks before your trip helps you monitor the prices to see if they fall. If they do, you might be able to cancel and get a better deal. Generally, to avoid last-minute surprises or changes in price, it is always advisable to make an early booking.
8. Consider a Weekend Rental
Renting a car on a weekend is a bit cheaper than on weekdays also if you consider car rental for a week i.e. 7 Days other than 5 days, you may be offered a better discount. Always confirm the prices and know which would be less expensive.
9. Children's seat cost more
If you have a kid in a rental car or you are travelling as a family. It may be wise to avoid renting a child's seat and carry your kids by yourself. Additional charges incur for making use of children's seats.
10. Consider only the needed features
Going on a trip you aren't really familiar with the roads may require a GPS. Also, a tracker can be included if requested in case of car theft. Whatever feature you need, the car rental company provides it for you but this feature comes at an additional cost. If you wish to save more consider only the necessary features most important to you. It is also important to rent a car with maximum safety to avoid accidents in your rental car.