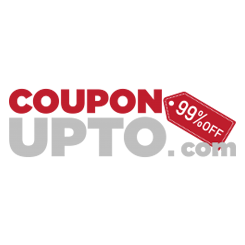 Tea is always an elegant beverage. Tea doesn't always mean a plain, non-flavoured tea with milk and sugar. Tea can come in many varieties and delectable flavours. After a long, tiring day, a cup of flavourful tea will wash all of your exhaustion away. Looking for a good brand of tea to start with? Here is a list of the best affordable tea brands that will turn anyone into a tea lover.
Vahdam
Vahdam is unbeaten when it comes to premium tea blends hailing from India. With a refreshing approach, this tea brand is making itself very popular in the industry. The source of this tea is directly from India's farmers, and they sell exclusively online without any middlemen in their business. The positive point of this way of sale is that you can get the best prices and the best premium tea. Another fact you should know about this brand is that 1% of the revenue it gains is donated to educate the farmer's children. Vahdam has been categorized as the best tea overall. The most popular blend of Vahdam is the Earl Grey Citrus Black Tea. A blend of premium Bergamot oil with the finest black tea of India gives for a riveting flavour.
This is available at an affordable price of $23.19, down from $29.99 at the official website of Vahdam teas.
TWG
TWG has been listed as the best luxury tea. The president and CEO of TWG tea, Taha Bouqdib, is a massive tea lover. He has travelled throughout the world to collect and sample the most delectable teas out there in the world. TWG tea manifested from Bouqdib's passion, which is tea. He eventually settled in Singapore, having accumulated impressive knowledge through his years of study about tea. Another interesting fact about TWG tea is that they use 100% hand-sewn cotton teabags. Some popular flavours of TWG tea are Silver Moon, 1837 Green Tea, Jasmine Queen Tea, Moroccan Mint Tea, Singapore Breakfast Tea, Geisha Blossom Tea, and so many more. From chocolate teas to earl grey to fruity teas to mint teas, TWG tea has it all.
The TWG tea flavours are available mostly at an affordable price ranging from $10 to $50, depending on the flavour and quantity. The discount depends on each flavour and each shop or website.
Tea Forte
Tea Forte has been listed as the best tea sampler. Coming in beautifully unique packaging, Tea Forte provides exceptional teas to its consumers. With its elegantly handcrafted pyramid infusers that encase the flavour inside, Tea Forte stands out in a crowd. Some say that Tea Forte is an indulgence for the taste buds as well as the eyes. Tea Forte focuses more on unique, exquisite blends than classic blends, but Tea Forte also provides classic blends. They provide some of the best teas to over thirty-five countries. Picking one exquisite flavour is plain difficult, so Tea Forte has a tea tasting assortment package consisting of 40 varieties of their best tea blends.
This Tea Tasting Assortment pack is priced at $74.00 on Amazon with no current discount, but of course, you might get a discount depending on the shops you buy it from.
Harney & Sons
Harney and Sons have been listed as the best black tea brand. The founder of this tea brand was John Harney, and his successors maintained his tea legacy by continuing to expand this business. Now Harney & Sons are considered to be a family business that is fuelled by all tea-related things. The owners of this business scour the world to find the finest tea plantations out there. Mike Harney possesses the title of Master Tea Buyer and very rightly so. Due to his taste buds, Harney and Sons can create such exotic and classic tea blends. Another fact about this company is that they donate 1% of their revenue to environmental causes around the globe.
The plethora of tea blends under Harney and Sons are affordable at reasonable prices, starting from $10.00 to $50.00 or more depending on the flavour and quantity. Discount is imposed accordingly.
Republic of Tea
The Republic of Tea has the reputation of providing the best white tea. Republic tea's mission statement encourages and cultivates a "sip by sip" culture rather than a "gulp by gulp" culture. The most interesting part about this is they behave as a true republic and call their employers "ministers, their stores "embassies", and their customers "citizens." They make whole leaf teas, use unbleached tea bags and make decaffeinated blends. The Republic of Tea offers over 300 varieties of blends, the most popular of which is probably the Emperor's White Tea.
The Republic of Tea blends is priced at affordable rates ranging from $10.00 to $50.00 and more depending on the flavour and quantity. Discount on the flavours depends on the shops you buy from or the websites you buy it from.